HERITAGE PLACE: My Family Web Pages
These web pages portray stories about my heritage and are used to refine previous web developer skills. They have HTML and CSS coding at present. Soon to come: javascript to activate the more lively aspects of web design. Soon you will be able to enter data and receive results!
Lavenham
Lavenham is in Manitoba, Canada and was thriving in 1928. Today Lavenham is merely a residential site. When I visited there in the 1990s twenty-five houses were scattered about. People traveled to Brandon and Portage-la-Prairie to do their shopping or go to dinner and a movie. Bare open fields still appear as the main landscape today. North Norfolk, Manitoba, is what the area is called today.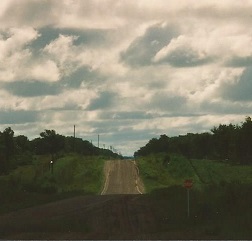 Ontario
My great-great grandmother arrived in Ontario from Ireland in 1838, just ahead of the Irish potato famine. Prior to that event 'Catholic Rents' were collected in Ireland. People were taxed by the Catholic Church to pay for religious education. Landlords during this time attempted to regulate morals of tenants. I'm sure I wouldn't want to live under those conditions.
I have reason to believe that my family was Protestant going back to that time period. Most of the death certificates of Canadian relatives list Church of England as religion. There was one occurrence involving divorce because the wife wanted to send her child to a Catholic school in Canada to get an education. The husband, being from Ireland, was a member of Orangemen. Orangemen's Day is an Ulster Protestant celebration. Grandpa Lee claims to be of Tipperary, Irish origin (province of Ulster ) and would wear his Orangeman's uniform proudly on that day, July 12. He also claimed that day as his birthday.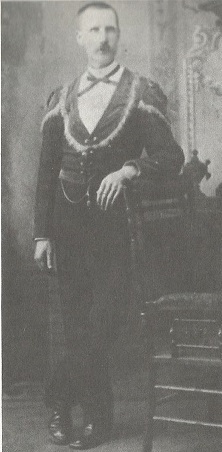 There is an annual celebration in Northern Ireland on this day to mark both the victory of William III over James II at the Battle of the Boyne, July 1, 1690, and the Battle of Augbrim, July 12, 1690. Now that's carrying a grudge for a long time!
In 1845, the Catholics summoned some of the Orangeman to Cavan, Ireland, for "walking armed at night and going thru military exercises during the day. They wanted the Orangemen to "agree to have an equal number of Catholics and Protestants sworn in each townland as Special constables" who "would undertake to procure in each townland a number of respectable Catholic farmers who would co-operate with their Protestant brethren for the preservation of the peace and protection of their lives and properties. The leading Protestants present indignantly refused this proposal in court." 1